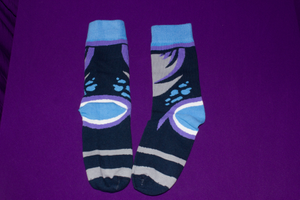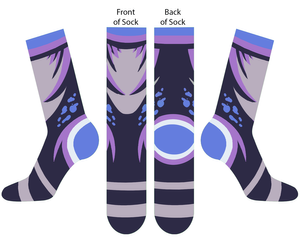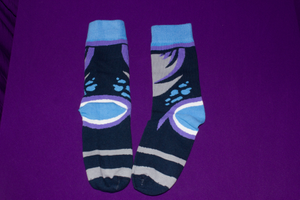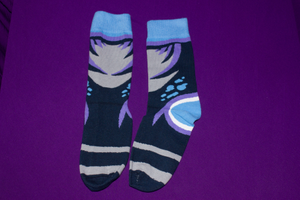 Tree's Commission sock
We've found a new US-based supplier which will greatly shorten the supply chain, and better yet, provide us a new, smaller minimum order, so hopefully we'll be able to produce more socks more frequently and also restock or redesign the old stuff! Your support on this project will enable future designs as well.
Price: $12.00 each
8 in stock
0 in
Additional Information
All socks are only available in adult medium sizes (approximately US Men's size 10 - 13 depending on stretching) at the moment - we're working on getting more sizes available but not quite ready for that yet.
All purchases are shipped within a few days of your purchase, (USPS first class).